Uber's EVs and Hubbub's network of food waste heroes: The sustainability success stories of the week
As part of our Mission Possible campaign, edie brings you this weekly round-up of five of the best sustainability success stories of the week from across the globe.
---
Published every week, this series charts how businesses and sustainability professionals are working to achieve their 'Mission Possible' across the campaign's five key pillars – energy, resources, infrastructure, mobility and business leadership.
As we all prepared for the Easter break, projects and initiatives which empower businesses to play their part in achieving a sustainable future, today, continued to launch and scale-up. 
Here, we round up five of the top announcements. 
ENERGY: Tidal-powered EV charger installed in Shetland
Scotland is the UK's leader on renewable energy, with large and growing wind and tidal energy sectors. Figures from Scottish Renewables released in March show that more than 97% of national electricity consumption was met by renewables in 2020.
A success story in this space this week comes from the EnFAIT project in Scotland, which has been producing tidal electricity for use in buildings for five years. The array consists of five 100kW tidal turbines and a dedicated sub-sea cable, as well as battery storage on land.
For the first time, this electricity is now being supplied directly to a new electric vehicle (EV) charger, with plans to add more charging points in the near future. The charging point has been installed and is being operated by the lead partner on the tidal project, Nova Innovation.
"Tidal powered cars are now a reality which demonstrates the leaps forward that can be made to tackle the climate emergency on a global scale," the firm said in a statement.
RESOURCES: Food Connect redistributes 260,000 meals in Milton Keynes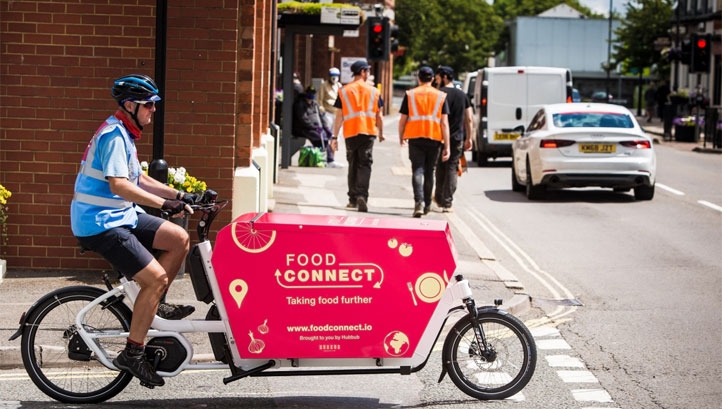 Last June, edie reported on the launch of Food Connect – a Milton-Keynes-based service delivering packages of sundries directly to those on low incomes and those required to shield, using only electric vans and cargo bikes.
Hubbub, which launched the initiative as an extension of its community fridges scheme, this week revealed that it redistributed 109 tonnes of food during the trial period, which ended at the end of February. This is equivalent to 260,000 meals. Hubbub revealed that it received broad support from organisations including Fareshare, Milton Keynes Council and businesses across the food value chain, including manufacturers, retailers and restaurants.
This success, Hubbub said, has set the project up to continue in Milton Keynes and to launch in other UK locations soon.
"The food surplus sector in the UK is very effective but there are gaps that we believe Food Connect can fill," Hubbub's head of food Aoife Allen said.
"We want to work with businesses and others in the redistribution space to make it as efficient and beneficial to the community as possible.  We'd really welcome support from the business community to help make this a reality."  
MOBILITY: Uber launches fully electric option in London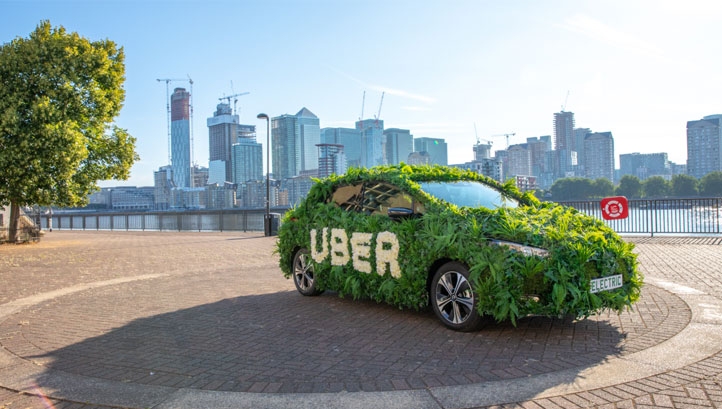 Uber's global climate commitment is to become a zero-emissions mobility platform by 2040. Meeting this aim will require increased investments in zero-emission vehicles, public transit and bespoke micro-mobility devices.
This week, Uber took a step towards the delivery of this goal in the UK market, with the launch of a pure-EV-only service in London. Called Uber Green, the service became available in Zone 1 of London on Monday (29 March). Its fares are the same as for the traditional UberX service. On the driver side, drivers are being incentivised to switch to EVs with a lower service fee for Uber Green trips. Uber has also been setting aside service fees to develop grant funding pots for drivers making the EV switch, in conjunction with carmakers Nissan and Kia.
Uber is notably targeting a fully electric fleet in London in 2025 and across the UK by 2030.
"With cities beginning to open up once again, we have a once in a lifetime opportunity to drive a green recovery by ensuring that every car on the Uber app in London is fully electric," Uber's regional general manager Jamie Heywood said.
THE BUILT ENVIRONMENT: Willmott Dixon drives down supply chain emissions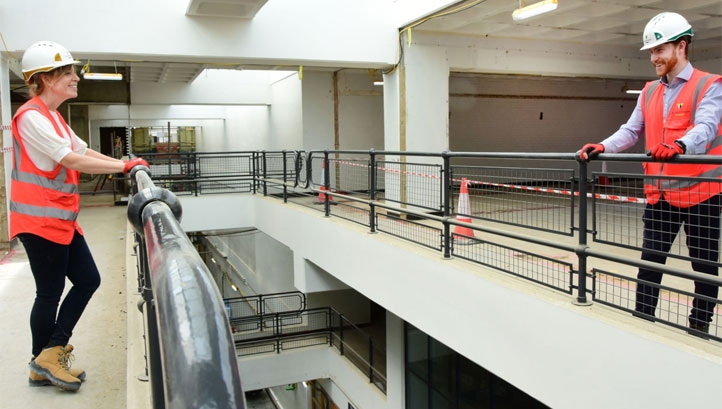 As BAM Nuttall's carbon reduction lead Sarah Joliffe explained during edie's recent masterclass on energy efficiency, the construction industry is both directly responsible for around 10% of the UK's annual emissions, and indirectly responsible for emissions in other high-emitting sectors including materials and building operation. Its value chain has a greater impact than its direct operations, cementing (pardon the pun) the need for collaboration on decarbonisation.
A success story in the journey to decarbonise construction comes from Willmott Dixon, which has become the first contractor to achieve Level 3 of the Carbon Trust's Supply Chain Standard. To achieve the standard, Willmot Dixon worked closely with some of its biggest civil engineering, concrete and decorating partners. In both cases, operational carbon and cost savings of 10-20% were reported. Willmott Dixon estimates that its Scope 3 emissions are 99 times higher than its Scope 1 and 2 emissions and has, therefore, been increasingly focused on decarbonising across the value chain for the past decade.
"This achievement is a reflection of Wilmott Dixon's robust strategies and plans for climate action in their supply chain, and their successful engagement with suppliers," the Carbon Trust's associate director Marta Iglesias said. "We hope this is a step towards extending their positive impact and building a net-zero future."
BUSINESS LEADERSHIP: Australian sustainable children's brand launches in the UK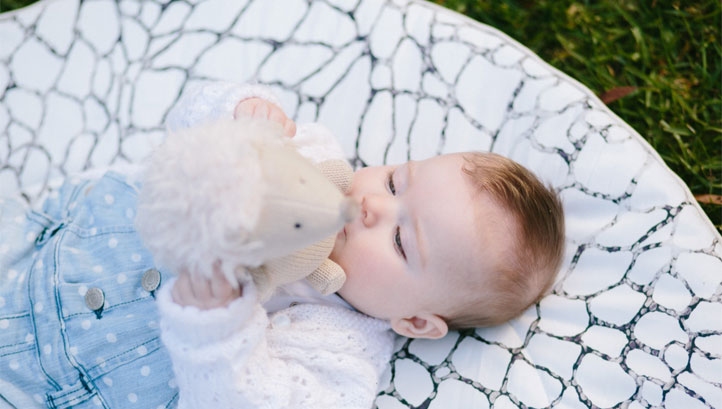 Discussions around purpose-led business have been busy in recent weeks – partly because March was B-Corp month and partly because research is revealing that consumers want to buy less and support sustainable, local brands after lockdown if possible.
It is timely, then, that Australian sustainable children's brand Marmalade Lion, founded in 2016, launched in the UK at the beginning of the pandemic in March 2020. The brand's ethos is to create "practical items that families can invest in once and love forever", including toys, bibs and baby blankets.
Beyond durability, the brand's approach to minimising waste also covers responsible sourcing, low-impact packaging and supply chains free from harmful chemicals. On packaging, the brand achieved plastic-free status in 2020.
"With a brand ethos that cultivates conscious consumerism and appreciation for the world around us, sustainability and responsibility have been firmly at the heart of the brand's decisions since day one," Marmalade Lion founder Alicia Jackson said.
Sarah George
© Faversham House Ltd 2023 edie news articles may be copied or forwarded for individual use only. No other reproduction or distribution is permitted without prior written consent.