BBC's bumper climate coverage and plastic-free snacks: The sustainability success stories of the week
As part of our Mission Possible campaign, edie brings you this weekly round-up of five of the best sustainability success stories of the week from across the globe.
---
Published every week, the new series charts how businesses and sustainability professionals are working to achieve their 'Mission Possible' across the campaign's five key pillars – energy, resources, infrastructure, mobility and business leadership.
From a new green Ikea store in Austria, to a landmark commitment to covering climate change from the BBC, each of these projects and initiatives is empowering businesses to play their part in achieving a sustainable future, today.
ENERGY: UAE to double renewable energy portfolio by 2030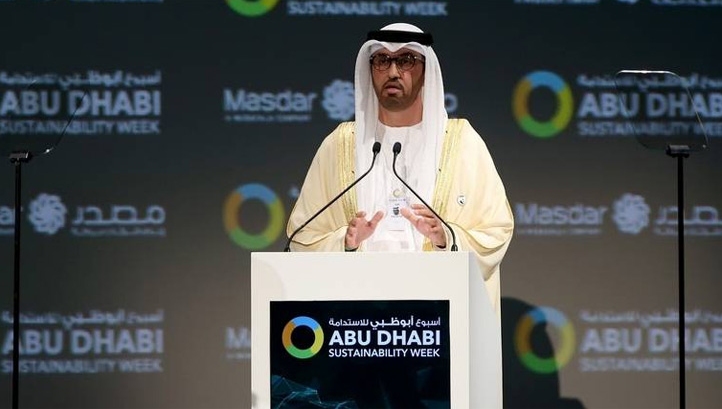 At the COP25 summit in Madrid last month, countries in western Asia were accused – alongside the US, Brazil and Australia – of stalling key talks and contributing to the fact that strong agreements could not be agreed on matters such as carbon pricing and trading.
Keen to turn this negative story on its head, the United Arab Emirates (UAE) government has pledged to double renewable energy generation within the nation by 2030, against a 2018 baseline. The majority (4.76 TWh) of the UAE's total renewable energy generation (6.12TWh) in 2018 was solar, according to government figures.
Unveiling the new commitment at an Abu Dhabi Sustainability event on Tuesday (14 January), Minister of State Dr Sultan Ahmed Al Jaber said it would help the nation to reduce its absolute annual carbon emissions by 25% within the next decade.
"The UAE not only talks the talk but walks the walk when it comes to delivering sustainable clean energy," he said. "We do this because it is right and make perfect economic sense."
The UAE claims to have more than quadrupled its renewable generation capacity in the past decade. Indeed, it is home to the world's largest single-site solar plant, Noor Abu Dhabi. But renewable power generation accounted for just 3.4% of the nation's mix in 2019, given its historic reliance on oil and gas, and its continued investment in nuclear.
RESOURCES: Graze targets 80% reduction in plastics packaging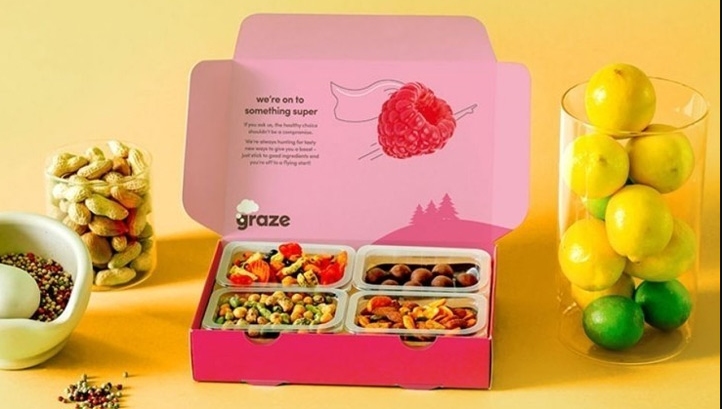 Here at the edie office, this week has been Mission Possible Plastics week – a content campaign dedicated to helping businesses of all sizes and sectors turn the tide on single-use plastics. The food and drink sector is arguably at the sharp edge when it comes to consumer and legislative pressure on plastics, with 82% of shoppers now calling for a "drastic" reduction to the amount of plastic used to house their groceries and the Resources and Waste Strategy on the horizon.
It is timely, then, that snacking brand Graze has set a new target to reduce the amount of consumer-facing plastic packaging it uses, by weight, by 80% by 2022. As a first step towards this aim, the firm's plastic punnets, which contain 50% recycled content, will be replaced with a recyclable paper-based alternative later this year. Graze will roll-out the new packaging to its direct-to-consumer shoppers first, before bringing it to supermarkets in the summer. Further plastic-free packaging is then expected to be introduced in 2021.
The pledge builds on Graze's long-term vision to eradicate plastics from its entire supply chain. This aim does not have a deadline.
"We look forward to making further progress as we continue to push the boundaries of packaging innovation to disrupt this space for the better and won't stop until we've achieved our aim of creating a plastic-free future," Graze's packaging development manager Charlotte Mannings said.
MOBILITY: London council adopts 'smart', AI-powered V2G chargers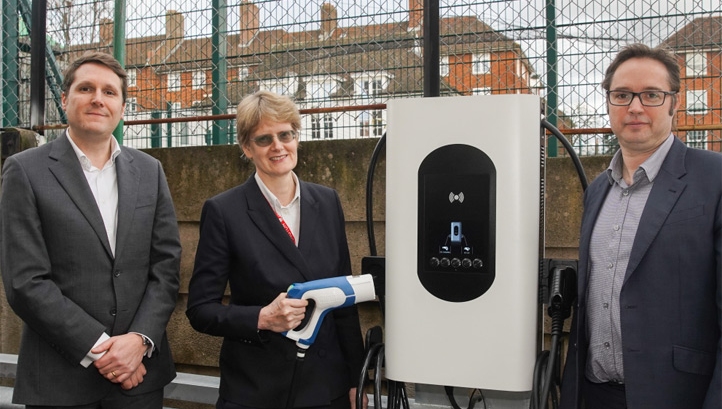 Energy technologies which enable flexibility are widely regarded as an essential part of the transition to a low-carbon power system, as the intermittency of renewable energy generation will need to be addressed to balance supply and demand. Vehicle-to-grid (V2G) charging is an exciting development in this space; it has been estimated that, if adopted at scale, it would reduce annual grid operation costs in the UK by £270m.
The latest development in the V2G space comes from Islington Council, which is striving to electrify its entire fleet of 500+ vehicles. The local authority this week revealed that it has teamed up with automotive giant Honda and smart charging developer Moixa to install and optimise five V2G chargers. Located outside Islington TownHall, the chargers use artificial intelligence (AI) to charge the batteries when the power is cheapest and cleanest and to discharge when power is most expensive and carbon-intensive.
The move comes as Islington Council is striving to deliver a 40% reduction in emissions by the end of the year, against a 2005 baseline, and to reach net-zero emissions by 2030.
"The EV revolution will put millions of 'batteries on wheels' on our roads in the next decade," Moixa's chief technology officer Chris Wright said. "By using AI-driven charging technology, we can intelligently manage these fleets of batteries, securing lowest-cost charging and highest-impact carbon savings. Our project with Honda and Islington shows what is possible and provides a blueprint for all large organisations to follow."
THE BUILT ENVIRONMENT: Ikea unveils plans for tree-studded Vienna store with no parking spaces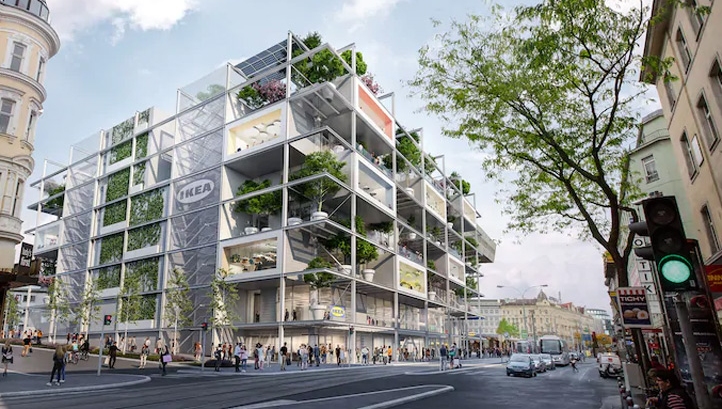 Keen to move away from its 'big blue box' store format, the last few years have seen Ikea launch several innovatively designed stores, including small high-street consulting spaces and urban stores with built-in sustainability features, like its 'flagship' Greenwich location in London.
The retailer recently unveiled plans for its latest urban location in Westbanhof, Vienna, which has been designed to encourage sustainable mobility in the city. The planned store has no car parking and has a direct connection to the subway, bike storage facilities, and a sizeable amount of pedestrianised outside space. As with the Greenwich store, customers will be able to have any large items delivered via low-emission methods within 24 hours.
Other built-in green features include a rooftop deck with trees and other plants; large, glazed windows to minimise energy used for lighting and heating; and repurposed materials, including end-of-life shipping containers. Construction began on 7 January and the store is earmarked for opening in early 2021.
"The design reflects the IKEA brand – friendly, open, unconventional and relaxed," querkraft architects, which designed the store, said. "querkraft's solution is shown in a building that also represents added value for the environment."
BUSINESS LEADERSHIP: BBC unveils year of climate-change-focussed coverage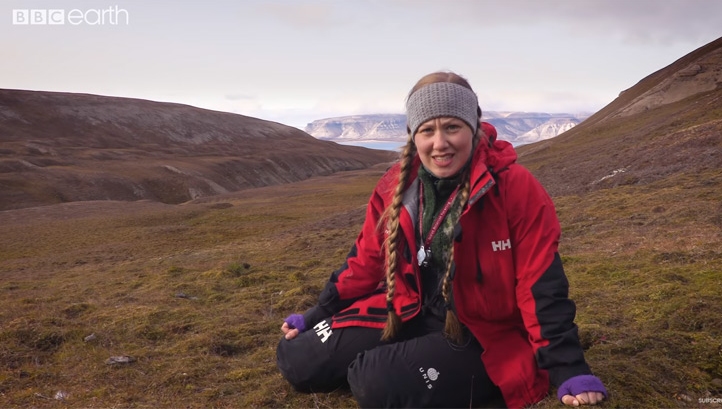 Since Blue Planet 2 aired in 2017, programmes dedicated solely to environmental issues have become both more common and more popular, with the BBC recording impressive viewing figures for David Attenborough's 'Climate Change: The Facts' and 'War on Plastics with Hugh and Anita'. But environmental discussions continue to account for but a fraction of UK broadcasting time overall.
In a bid to change this trend, the BBC this week unveiled 'Our Planet Matters' – a year-long programme of environment-focused coverage which will span across its TV channels, radio stations, news coverage and other online content.
TV coverage will include an hour-long David Attenborough documentary on the Earth's sixth mass extinction and a three-part documentary series whereby presenter Ade Adepitan will travel to nations facing climate impacts such as extreme weather. On the radio, Radio 4's PM programme will run a series examining the impact which the climate and ecological crises will have on household objects, while a dedicated podcast will be developed.
As for digital content, the BBC will add a monthly 'Climate Check' to its weather coverage, to help readers learn about global and long-term trends. It has also vowed to produce more explainers, in-depth features, interactive tools and guides, and to ensure environmental aspects are considered in news coverage.
Launching the campaign, David Attenborough said: "We have to realise that this is not playing games…this is an urgent problem that has to be solved and, what's more, we know how to do it."
Sarah George
© Faversham House Ltd 2023 edie news articles may be copied or forwarded for individual use only. No other reproduction or distribution is permitted without prior written consent.