Available on-demand: edie's webinars focused on supply chain sustainability
edie's recent webinars on sustainable supply chains are now available to watch on-demand, featuring speakers from Ibstock Brick, Golden Agri Resources, Carbon Quota and BSI.
---
The webinars took place on Wednesday 15 February 2023 and explored how best to create more sustainable, resilient, equitable and responsible supply chains.
Over the course of 90 minutes on the afternoon of 15 February, edie delivered a 60-minute webinar exploring crucial interlink between supply chain sustainability and net-zero; and a 30-minute masterclass focused on how the Modern Slavery Act can be used to tackle inequalities and enhance social sustainability at every point in the chain.
-CLICK HERE TO WATCH OUR SUPPLY CHAIN SUSTAINABILITY ONLINE EVENT ON-DEMAND-
Backed up by real-life case studies, this edie webinar and masterclass united a selection of sustainability and supply chain experts to showcase how organisations large and small can take their supply chain sustainability strategy onto the next level in 2023 – with a focus on reducing Scope 3 emissions and tackling modern slavery.
Over the past 12 months, businesses have faced a 'perfect storm' of the ongoing energy crisis, increasing extreme weather events and international trade frictions – placing immense pressure on global supply chains.
With these converging challenges showing no signs of abating, many organisations are looking to embrace a "leadership through crisis" mindset by engaging with suppliers to ensure emissions reductions aren't forgotten across the value chain; and championing more inclusive, local, and socially sustainable procurement.
As such, we hosted this exclusive online event in association with Carbon Quota and BSI. It is now available to watch on-demand, at your convenience, for free.  Click here to register.
Session 1: Supply chain sustainability – Best practice case studies
 Chair: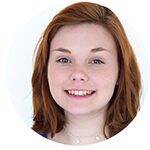 Sarah George, Senior Reporter, edie
Presenters:
Nathan Tiller, Co-Founder, CarbonQuota
Anita Neville, Chief Sustainability Communications Officer, Golden Agri Resources
Michael McGowan, Group Sustainability Manager, Ibstock Brick
Discussion points
What makes a great supply chain sustainability strategy in 2023?
Scope 3 emissions: Engaging with suppliers on the path to true net-zero
The role of transparency and risk analysis in future-proofing product supply
Session 2: 30-Minute Masterclass: Tackling modern slavery in your supply chain
 Chair: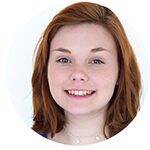 Sarah George, Senior Reporter, edie
Presenters:
Anne Hayes, Director of Sectors and Standards, BSI Knowledge Solutions
Discussion points
Modern Slavery Act: Key updates and need-to-knows for business leaders
Understanding the link between modern slavery and environmental sustainability
Tools and strategies to monitor your supply chain for human rights risks
-CLICK HERE TO WATCH OUR SUPPLY CHAIN SUSTAINABILITY ONLINE EVENT ON-DEMAND-
© Faversham House Ltd 2023 edie news articles may be copied or forwarded for individual use only. No other reproduction or distribution is permitted without prior written consent.