Black Friday: Seven brands promoting more sustainable alternatives to overconsumption
November 26 marks Black Friday - arguably the biggest shopping day of the year in the US and UK. But, amid growing recognition of the connections between overconsumption and the climate crisis, some brands are using the occasion to champion sustainability instead.
---
Black Friday falls the day after Thanksgiving in the US and was originally intended as a time for workers to spend with their families. But over the years, it has become synonymous with major retail discounts which, while providing the opportunity for shoppers to save on gifts, also come at the expense of the environment.
Environmental impacts include the emissions from delivering stock to stores and parcels to homes; excess packaging and products which will ultimately be sent to landfill or incineration after a very short working life.
Black Friday is notably no longer a US-based holiday but more of a global phenomenon. UK-based retailers have gotten heavily involved and Statista is forecasting a record £9.42bn in spending this weekend.  
Many big brands are preparing to discount swathes of items and to increase their marketing emails this week. One of the most aggressive sales tactics in the UK is from online fast-fashion retailer Pretty Little Thing, which will discount all of its thousands of items by 99% for one hour. However, some retailers are taking a stand against discounting and are using the occasion to promote environmental sustainability. Here, edie lists six of these "Green Friday" initiatives.
Patagonia calls on shoppers to 'give a damn'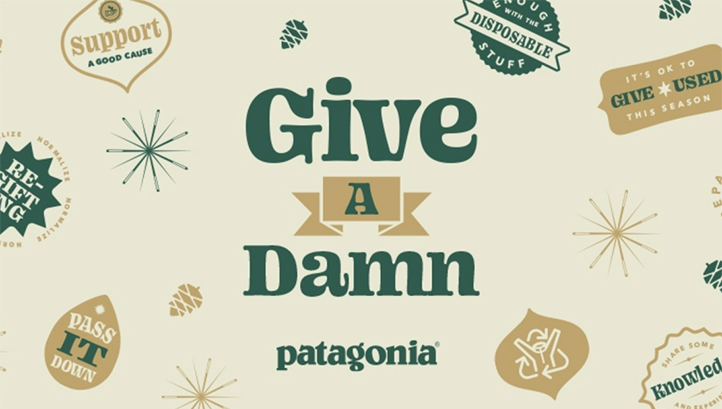 Outdoor gear brand Patagonia has taken a stand against Black Friday several years in a row. It has previously used its platform to run adverts encouraging customers not to buy new clothes and to purchase nothing on Black Friday; asked shoppers to sign petitions instead and increased donations to environmental causes.
Additionally, this year, Patagonia is running a new "Give A Damn" campaign on its digital channels. One of the messages reads: "Consider how and what you give this holiday season. Pass along cherished gear. Share knowledge or try something new with a friend. Repair their favourite jacket. Donate to a good cause. Here's to the joy of giving on a living planet."
Independent UK retailers plan website shutdowns
For some independent retailers, Black Friday is a time to earn extra cash before Christmas and to encourage shopping small.
Others have taken a different approach. Polling from the British Independent Retailers Association (BIRA) found that just 15% of small brands will be offering a discount to customers, with many instead opting to increase charitable donations.
Some SMEs will be closing their shopfronts altogether or may be taking their Amazon listings offline while keeping their independent sites open. This action is being encouraged in the Facebook group 'Not on Amazon', which has more than 157,000 members. As well as the environmental impact of Black Friday, these SMEs are protesting the fact that Amazon made a record profit during Covid-19 as many small firms went under.
VivoBarefoot promotes 'ReVivo' offering
Say NO to Black Friday. Why? We've got an alternative… https://t.co/UKfxYkIkyw pic.twitter.com/RmwWRWJNKd

— VIVOBAREFOOT (@VIVOBAREFOOT) November 19, 2021
"Going cold Turkey on Black Friday isn't a flash in the pan for us," British shoe brand VivoBarefoot posted on its LinkedIn page on Monday (22 November).
The brand is using the occasion to promote its ReVivo platform, whereby customers can purchase repaired shoes that have either been returned by customers or that are surplus or ex-display stock. ReVivo first launched last summer and is being run in partnership with the Boot Repair Company in London. To date, 20,000 people have used the service and more than 31,000 pairs of shoes have been repaired.
VivoBarefoot is also continuing to press for policy changes that would improve environmental sustainability across the entire fashion and outdoor gear sectors.
Ikea offers extra incentives for furniture buy-back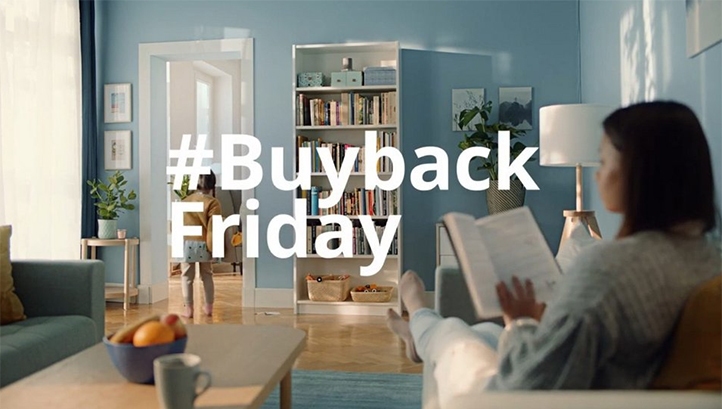 Following a string of Covid-19-related delays, Ikea launched its long-awaited buy-back scheme for furniture across its UK stores in May.
Black Friday in UK stores will not entail any discounts for customers looking for new homewares. Instead, they will receive an additional 20% on their store credit for returning new or gently used furniture through the buy-back scheme,
The incentive went live last Friday (19 November) and will run through to Monday 29 November. Customers will need to register their items by this date and return them to their store within 30 days of receiving their quote.
Items that are purchased back by Ikea will be resold at a discount through its in-store and online channels. If they cannot be resold, they will be recycled.
Ella's Kitchen to donate all profits to rewilding
The path to rewilding. We're asking for your help to expand and improve the trails network at Dundreggan, so that people of all abilities can explore the Caledonian Forest and discover the benefits of rewilding. You can support the appeal here.https://t.co/V0SiximFQb pic.twitter.com/QinWO2Shph

— Trees for Life (@treesforlifeuk) November 21, 2021
B Corp certified baby food brand Ella's Kitchen works with UK-based charity Trees for Life to offset its emissions through rewilding initiatives in the Scottish Highlands, as it works to reach net-zero by 2030.
This weekend, all profits made by the business will be sent directly to Trees for Life to support its work more broadly. As well as delivering rewilding schemes, the charity works to improve the accessibility of trails and to promote the wellbeing benefits of time in nature.
Chief executive Mark Cuddigan has also stated that he will use the occasion to speak out on environmental issues with overconsumption not related to the business directly, including the impact of fast fashion supply chains and the emissions generated by next-day deliveries in e-commerce.
Raeburn set to launch streetwear re-commerce platform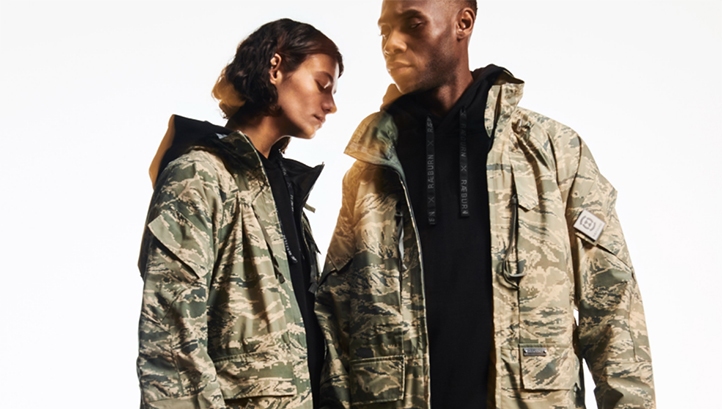 Black Friday 2019 saw British fashion brand Raeburn running a "buy nothing day" campaign, disabling its online store, closing its bricks-and-mortar locations and offering free repairs.
This year, the company is launching a new resale plug-in on its website, called Responsible, on Cyber Monday (29 November). The plug-in will show shoppers the estimated resale price when they buy new and, when they want to return, they receive store credit, and the items are sent for deep cleaning and listing. Listed items are authenticated, repaired and repackaged before sale.
Raeburn is the first retailer to use Responsible, which is a new company and will take over the brand's store in Soho, London, for the weekend. Other retailers will then be invited to use the platform.
Rapanui promotes T-shirt take-back
Rapanui, a fashion SME based in the Isle of Wight, is not offering discounts for Black Friday. Instead, it is promoting the work it does year-round to create "circular" T-shirts, which are designed to be mechanically recycled at the end-of-life stage.
The shirts, which are made using a blend of recycled cotton and virgin organic cotton, each have a unique code on their labels that the customer can scan when they are finished with the item. Shoppers are then given a coupon for £5 off their next shirt and encouraged to post the garment back to Teemill's recycling facility. In order to prevent waste at factory level, each of the shirts is printed to order, using technology powered with 100% renewable electricity.
Sarah George
© Faversham House Ltd 2023 edie news articles may be copied or forwarded for individual use only. No other reproduction or distribution is permitted without prior written consent.