Sustainability Leaders Forum
24/01/2018 Business Design Centre, London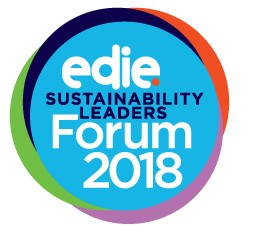 The flagship event for sustainability professionals moving beyond environmental objectives to deliver transformational change and create brand value.

Over two days, more than 600 delegates across a range of sectors and geographies attend the Forum and Awards. Join us to connect with new partners, improve stakeholder engagement and accelerate change.

Find out more or click to register your place.
Add to Calendar
24/01/2018
24/01/2018
Europe/Paris
Sustainability Leaders Forum
The flagship event for sustainability professionals moving beyond environmental objectives to deliver transformational change and create brand value.

Over two days, more than 600 delegates across a range of sectors and geographies attend the Forum and Awards. Join us to connect with new partners, improve stakeholder engagement and accelerate change.

Find out more or click to register your place.

http%3A%2F%2Fleaders%2Eedie%2Enet%2F2018%2Fen%2Fpage%2Fedie%2Dforum%2Dhomepage
Business Design Centre, London
true
DD/MM/YYYY
Visit event website